Hey everybody!
Today I fixed my hair with a
French braided mohawk
and a low bun. Since I've already uploaded pictures that look very similar to my look today, I thought I'd post these pictures from a few years ago. This was right after I got my black belt~ I wore my hair down in a long four-piece braid: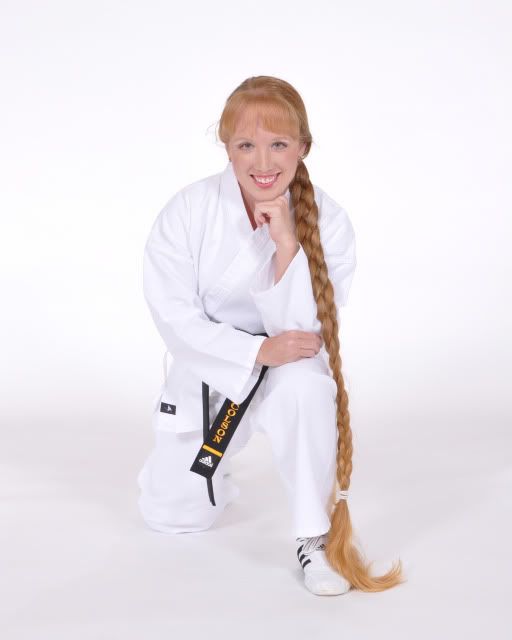 My hair was shorter (lol) back then~ it came to about mid-calf length, if I remember right.
(A few minutes after posting this, I Googled "Taekwondo girl long hair" to see if I could find any emoticons or animations for my post, and was so surprised to see picture after picture from my
hairstyle blog
show up on the first page. I guess word is starting to get out! Thank you for all the views, everybody!)